With headquarters adjacent to the 17th hole of award-winning Crumpin-Fox Golf Club, Rulewich & Fleury Golf Design is among the busiest and most sought-after golf architectural companies in the world. Just last fall its complete renovation of Bermuda's Port Royal golf course was the highly praised site of the PGA of American's Grand Slam of Golf. At the new Roncao d'el Rei resort in Portugal, the men are in the midst of overseeing the development of Rei Dom Carlos, a championship course that will be one of four at this new, world-class destination.
The trademark of Rulewich & Fleury Golf Design is our complete involvement with a project with our own people from start to finish. Every design is a new and unique challenge for us and we welcome every task as an opportunity to bring our collective skills into play. While our range of services may be a bit different and more comprehensive than those of other firms, we feel it is the best way to work most efficiently, economically and creatively. The rewards and benefits of our teamwork are never more apparent than during the physical execution of our designs. Our greatest reward is seeing our designs brought into play. Golfers in the United States and abroad love to play our courses.
Roger G. Rulewich
As the chief golf course architect and principal of the Rulewich & Fleury Golf Design, I have over four decades of experience designing and upgrading courses around the world. These designs are crafted the old fashioned way: by hand and on site. This highly personal and creative approach results in courses that balance aesthetics and playability, shot values and flexibility, beauty and challenge. My intimate involvement in each project, along with the collective experience and skill of The Group, ensures a smooth and coordinated planning and construction process.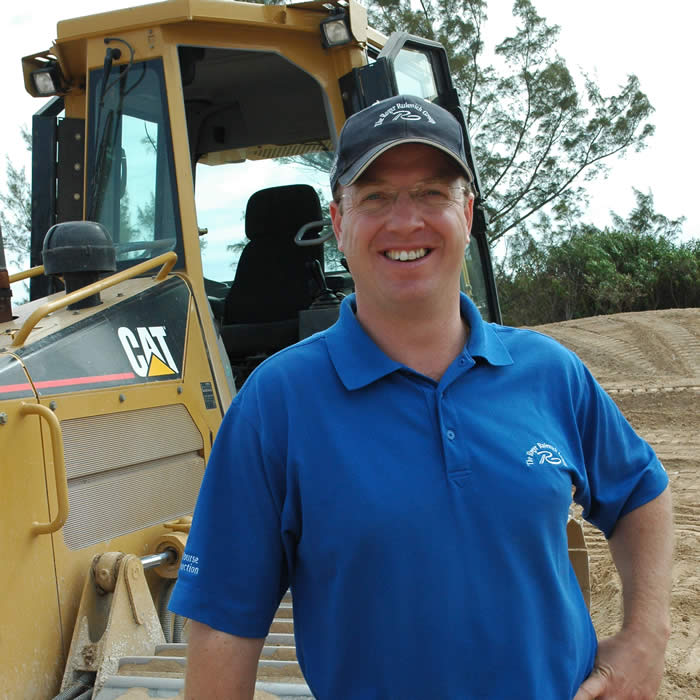 David M. Fleury
My passion for golf started early when my grandfather introduced me to the sport, and I feel truly fortunate that my life's work involves the game I love. When I took my first job on a golf course, I never realized it would lead me down a path towards a career. That entry-level position in course maintenance gave me an up-close look at how a golf course works, and how it is cared for, In hindsight it also let me see on a daily basis how golf course maintenance is affected by golf course design and construction.
Copyright © 2012 The Roger Rulewich Group